Dave's Linotype Website
YESTERDAY'S TECHNOLOGY . . . TODAY



LINOTYPE BOOKS

Looking to buy a book on the Linotype machine? Check out the banner at the bottom of this page. They have quite a number for sale.
SEARCH THIS SITE & FORUM
What is a Linotype?
THE LINOTYPE is a mechanical typesetting machine that revolutionised newspaper production when it was invented by Ottmar Merganthaler in 1886.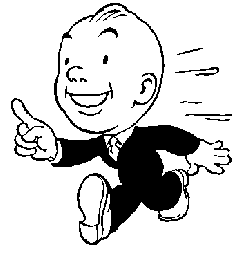 It was the biggest breakthrough in printing since Johan Gutenberg invented moveable type some 400 years previously.
It caused thousands of hand compositors to lose their jobs. But it was a great machine.
Thomas Edison called it the Eighth Wonder of the World. It stood 7 feet tall, 6 feet wide and 6 feet deep and had a 90 character keyboard that enabled a skilled operator to produce four to seven lines of type per minute.
The operator's keystrokes retrieved letter moulds from the magazines and the machine assembled these, along with expanding space bands, before using them to cast a line of type from molten lead alloy. The moulds (or matrices) were then re-distributed back into the magazine for subsequent use.
What is the purpose of this site?
The purpose of this site is to bring together people with an interest in the Linotype machine. You may also be a fan of the Intertype (I think I preferred the Intertype, they seemed somehow smoother to operate).
Don't feel left out if you weren't a lino operator. Maybe you just have an interest in letterpress printing or newspaper production. Maybe you're more interested in the trade unionism side of printing.
Whatever your interest go to the Linotype Forum and see if there is anything there to interest you. If there isn't why not start a new discussion? You don't have to register or anything like that, just click and write. If you're thinking of making a large contribution to the Forum it might be worth using a word processing program and copying and pasting.
The Forum has a popular equipment Sales & Wants section.
Would you like to contribute an article to the site?
First take a look at my effort on the My Story section of the site. Contributed articles appear in the Your Stories section.
Could you write a similar story? If so, e-mail me with an outline of your article. If it sounds OK I'll ask you to send the full article, which will be published on the site. Unfortunately I am not able to pay fees for articles published but full credit will be given.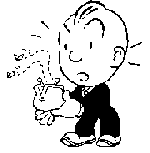 This site is run by a private individual on a budget of zero. Please help by clicking on the occasional advert. It could secure the future of this site.

Thanks - Dave Hughes